WYSA Indoor Recreational Full Season Schedule Released!
---
---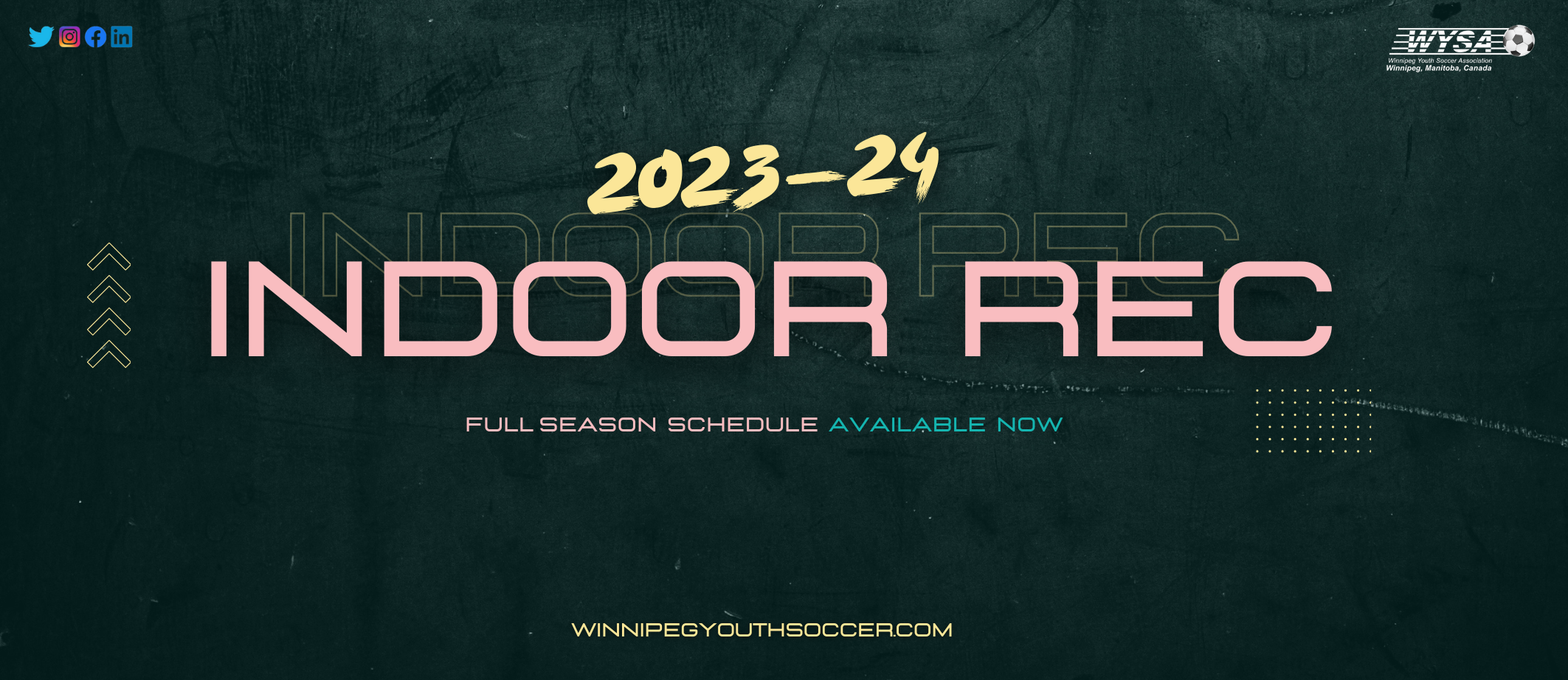 ---
The 2023/24 WYSA Indoor Recreational Full Season Schedule has been released!!

To view your team's fixtures, click on the 'Recreational' tab and find your division. From there, click on your team name to view your schedule.

Below is some important information as it relates to the 2023/2024 Indoor Recreational Soccer Season:
All teams should expect to receive 18 total matches as long as we are able to play our season uninterrupted.

All U13 - U18 teams will compete for the League and WYSA Challenge Cup titles.

Our days of play are Thursday (mixed genders), Saturday (typically females), and Sunday (typically males).

The last day of league play before the holiday break will be December 21 and we will resume on January 4.

We play our matches at the WSF North facility (770 Leila Avenue), WSF South facility (211 Chancellor Matheson Road) and the University of Winnipeg RecPlex (400 Spence Street).

The 2024 Golden Boy Tournament will be held from February 15-19.

We will play until the weekend of March 16/17 with the WYSA Challenge Cup being held that weekend.
It's always good to refresh yourself on the rules of play, so please click here to do so.

If you have any other questions, please do not hesitate to contact us!